Installation
You can download the latest release of IVR Studio from Voicent website.
http://www.voicent.com/download
Install IVR Studio
Please see IVR Studio Quick Start Guide
For this tutorial, you also need to install Voicent BroadcastByPhone.
Enable Incoming Call Handling
By default, Voicent Gateway does not answer incoming calls. To enable incoming calls, please select Setup > Options from the gateway main menu, choose the Inbound tab, and uncheck the box labeled "Do not pick up incoming calls".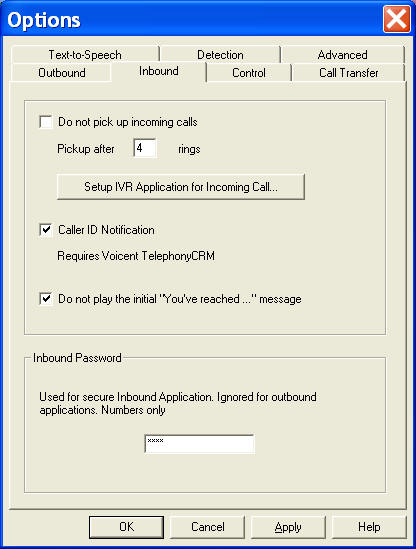 IVR Studio Video Demo

Video: User Interface Introduction