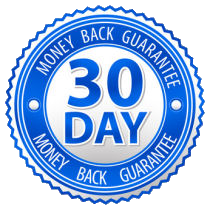 Advantages of Voicent's
IVR Studio

One time purchase, use forever
No monthly fee, no contract
Setup in less than 10 minutes
Works on any PC
Feature rich and yet easy to use
You can try it before you buy it

Find out more
Learn More

What is IVR?
IVR - short for Interactive Voice Response - automates interaction with telephone callers. Most people are familiar with IVR applications. These applications allow users to retrieve information such as bank balances, flight schedules, and movie show times from any telephone and without the help of a live operator.
What is Inbound, Outbound IVR?
Most IVR systems are for inbound applications. Voicent IVR solution also supports outbound applications, such as BroadcastByPhone autodialer.
How is Voicent's IVR different?
Traditional IVR systems use proprietary software and expensive telephony hardware. Voicent IVR system is based on VoiceXML, an Internet open standard, so it is easy to integrate with other software applications. It can be deployed on any PC with a voice modem, an off-the-shelf standard computer component. That makes the cost of having your own IVR system extremely low.
How do you integrate IVR with existing systems?
Voicent's IVR platform supports two integration methods--HTTP and Java. With HTTP, an Internet protocol for the World Wide Web, the system can easily connect to any website. For other applications, any program written in Java can be easily integrated using Voicent's IVR software.
Why should I integrate my phone and CRM systems?
Integrating a CRM (Customer Relationship Management) system enables agents to quickly gain access to customer information on inbound and outbound calls, increasing operational efficiency and providing an improved customer experience. For example, with Voicent TelephonyCRM, all calls with caller ID are automatically saved. When a customer calls back, a screen popup with customer profile and call history is displayed on an agent's computer. Based on the customer's category, it can further direct which IVR application to use to answer the call, meaning the call can be automatically transferred to a specific person or department.
What can I do with IVR & Text-to-Speech capabilities?
A flexible IVR system can deliver dynamically generated content, such as account balances, when interacting with callers. The information is relayed to the caller by using a Text-To-Speech (TTS) engine, which reads aloud text in specified data fields.
Overview
Voicent IVR (Interactive Voice Response) Studio delivers high-quality caller experiences by enabling you to easily build logical, fast, crystal-clear navigation of phone system menus and options.
From simple call flow to incredibly powerful connections to web applications and other tools, IVR Studio simplifies business integration and increases flexibility.
Voicent's IVR solution offers point-and-click call flow design, easy installation and low cost.
Based on internet standards, Voicent IVR Studio is extensible and allows integration with existing websites and custom-developed Java classes, which enables independent developers to extend Voicent IVR solution to meet unique business needs.
As with all Voicent software, you buy it once and own it for life. Because there are no monthly fees or per-call charges, you get the highest Return-On-Investment (ROI) and the lowest Total Cost of Ownership (TCO).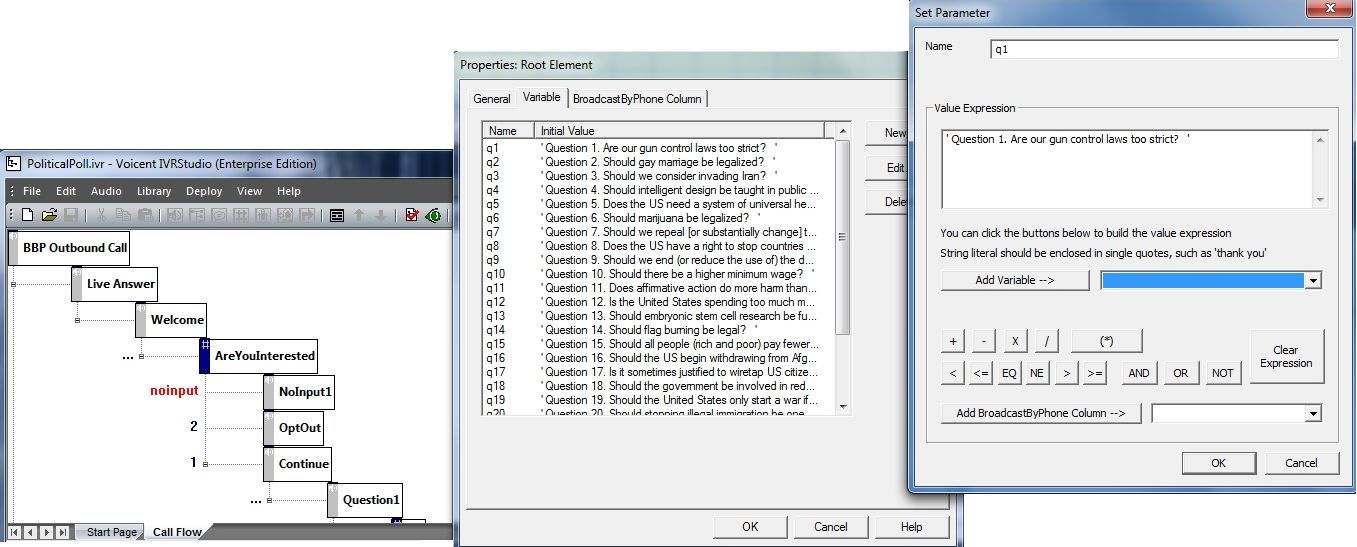 This IVR Platform and Design Tool software is great for:
Cost saving self-service - Allows callers to get answers to standard inquiries simply and easily, and in seconds, without the need for an operator or agent.
Reach the right agent - Automatically capture relevant information from your callers and direct them to the appropriate agent to handle their call.
24/7 customer service - Enable your customers to get the information they need, when they need it. Your Voicent IVR application is working even when you're not, or it can transfer important calls to your cell phone.
Automated Outbound IVR - Fully integrated with Voicent BroadcastByPhone Autodialer. Fully automated interactive outbound call applications to generate sales leads and keep in touch with your customers
Key Features Of This IVR Software:
Easy Point-and-click custom IVR system design and configuration
No special hardware needed, just your computer
Works with VOIP service or corporate PBX systems
Supports interactive touch-tone response and speech-command response
Automatically convert text to voice (multilingual, need Voicent TTS Plug-In)
Easy integration with your website, CRM system, Database, Email Server, and almost any program.
Answer call with different IVR application based on recognized caller ID info.
Fully integrated with Voicent BroadcastByPhone for outbound IVR applications
What do I need to use IVR Studio?
A desktop or laptop computer with Windows 2003/XP/2008/Vista/Windows 7, 8 operating system.
A phone service: could be a VOIP/internet phone service, a PBX system with SIP extensions, or a traditional analog phone line (requires voice modem and XP operating system).
Next Step
It's absolutely free to download and try Voicent's IVR Studio software. You don't need a credit card or even to supply an email address to try it.
IVR Platform and Design Tools