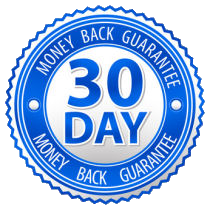 Advantages of Voicent's
BroadcastByPhone
Auto Dialer

One time purchase, use forever
No monthly fee, no contract
Instant Download
Works on any PC
Works with VOIP, PBX, phone line
Easy to use
You can try it before you buy it

Find out more
Learn More

What is an Auto Dialer?
An autodialer can automatically dial a list of phone numbers. Sometime it is called robo dialer.
What is a Smart Auto Dialer?
Smart autodialers can automatically dial a list of phone numbers and either play a pre-recorded message or have a computer-generated voice read your message aloud. It can also interact with recipients, allowing them to press a keypad number to confirm the call, leave you a voice message, or even request that the call be transferred to a live person.
How is Voicent's Smart Auto Dialer different?
Voicent's auto ddialer enables you to execute large volumes of phone messages with the ability to collect individual responses. Because it is software-based, it is affordable and easy to use. It requires no hardware besides your PC and takes only about 10 minutes to download and setup.
What is touch-tone response capability?
Voicent auto dialer can collect touch-tone responses, such as 'press 0 to speak with an agent,' or, 'press 1 to to receive more information,' etc.
How do you personalize messages?
Voicent autodialer software contains a Message Designer for message personalization. For example, with Text to Speech, the autodialer can play "Hi Bob, ..." for Bob and "Hi Mary, ..." for Mary, making your call more personal and more effective.
Auto Dialer Frequently Asked Questions
Why there is a long silence before BroadcastByPhone starts to talk?
Make sure your recording does not have silence at the beginning. If so, you can use the Microsoft Sound Recorder or other tools to cut off the beginning silence.
If you use VOIP for phone calls, please make sure you have a good and reliable broadband internet connection. Each line requires 64Kbps for both download and upload speed. In addition, try not to use a wireless connection. For more info, please see call progress detection.

I have a large call list that cannot be finished in a day. I set up the broadcast as recurring calls every morning. But the calls always start from the beginning.
You should select the checkbox "automatically schedule calls for next day if not finished", in the Start/Schedule broadcast dialog. The call will start from where it left off previously. This feature is only available in the professional version.
If you do not set this feature, recurring calls always start at the beginning of the call list.
What is a "Call 'Till Confirm" broadcast?
This feature is used in the call escalation process. For example, support engineers John, Joe, and Jason are the people to notify when the alarm goes off. If John is available, there is no need to notify Joe and Jason. To set up the "Call Till Confirm"? broadcast, select the checkbox "Stop broadcast after getting confirmation code?" and set the confirmation code in the next edit box. If John is not available when called, the program will call Joe; and if Joe enters the confirmation code, the program will not call Jason and broadcast will stop automatically.
It is possible to use this feature from the command line interface. If you have an alert system and a call escalation software, you can easily integrate it with Voicent's BroadcastByPhone.
How can I add a column to the call list?
You can add as many columns as you need. Select a cell or column where you want a column to be inserted. Select Edit > Insert Column... from the program main menu.
You can also use the Message Designer to create a message that requires additional columns. The column will be added automatically after you select the message for for call list.
The section titled "Use call specific audio file or text-to-speech item" describes the steps to create a new message template that needs additional columns.
Once you have designed a new message template, select Broadcast -> Select Message from the main menu, choose the desired message template and the new columns will be added automatically.
How many phone calls can the system make in an hour?
This depends on how many phone lines you have and how long your message is. For a typical 30-second message, on average, you would be making 1 call per minute, and 60 calls per hour on a single line.

The processes of making calls are similar to a human making phone calls. It first dials the number and waits for the other end to pick up the phone. If it is answered by an answering machine, the system listens for the whole message and waits for the beep. It then plays your message.
Can I do broadcasting from a remote location?
Yes, you need Enterprise Edition to do so. See Enterprise Edition for more information on how to make large call volume using many computers that are located at different locations.
It's absolutely free to download and try Voicent's BroadcastByPhone auto dialer software. You don't need a credit card or even to supply an email address to try it.
Auto Dialer Product FAQ