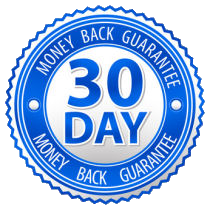 Advantages of Voicent's
BroadcastBySMS
bulk text messaging software

One time purchase, use forever
No monthly fee, no contract
Setup in less than 10 minutes
Works on any PC
Works with your own texting plan
Feature rich and yet easy to use
You can try it before you buy it

Find out more
Learn More

What's so great about texting?
Because people tend to keep their mobile phones on hand, text messages are typically retrieved much more regularly than email or voice messages.
Text messages are not as intrusive as a cell phone call
Text messages are retrievable, which means that important dates, times, telephone numbers, websites or whatever information you're sharing with recipients can be kept until needed.

SMS/Text Messaging
Commonly known as "texting" SMS or Short Message Service, delivers text messages to mobile phones. The near instantaneous, personal delivery, retrievability and non-disruptive nature of text messages has made them the single most popular communication mode in the world--particularly among young and tech-savvy people.
Interactive Text Messaging
A text message itself is not interactive. In order to process replies automatically, software products must handle them in a meaningful way ('001' means vote for candidate one). Once a reply is understood by the software product, further communications can resume.
2-Way SMS Gateway
It means the gateway hardware/software can send and receive text messages. It is not necessarily interactive.
Voicent Broadcast By SMS
Voicent BroadcastBySMS is interactive SMS broadcasting software. It does not require you to sign-up with a bulk SMS service center that charges monthly or per-message fees. You can use your own text plan to send out messages. The key feature is its Message Designer and automatic processing of replies. For example, the software can understand specific replies to messages, then act accordingly, automatically sending out additional info, making entries in a database or whatever actions you specify.
Overview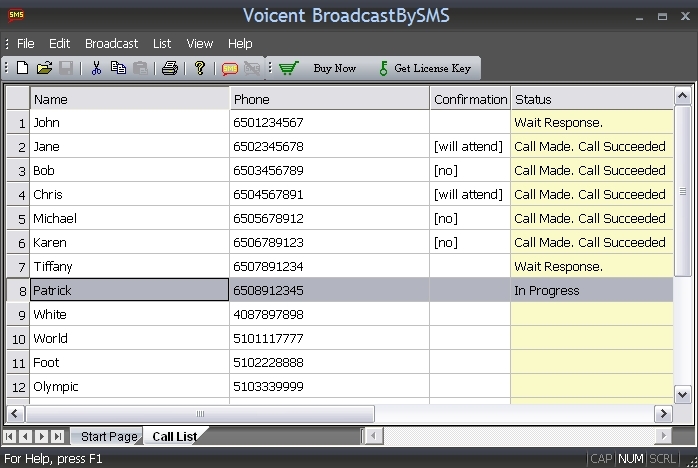 BroadcastBySMS is an automated text-messaging sending software with two way interactive communications between the computer software and the person who receive the text message. It can be used to send customized messages to small or large groups. Send group text messages in as few as 3 easy steps, then, automatically collect and process individual responses.
Text messages are immediate and personal, less intrusive than a call to a cell phone. That's why texting has become the planet's single most popular way to communicate—surpassing even telephone calls!
Great for event invitations, RSVPs or cancellation notices, surveys, quick polls, news alerts, or any message that needs to be quickly and personally delivered.
No other bulk text messaging tool enables you to automatically and interactively collect and process responses from receipients.
How does it work?
It's easy:
Create or import a phone list
Enter your text message; a text message can be any text strings including hyperlink.
Click "Send Now" or use the built-in calendar to schedule when you want the message sent.
That's it!
This text messaging software is great for
Project management--team communication
Volunteer management--keep everyone well informed
Service pickup or delivery notifications
Event invitation and RSVPs
News alerts
Fast, simple, automatic customer satisfaction surveys
Opt-in marketing campaigns
Emergency alert and escalation processes
Key Features Of The Text Messaging Software
Bulk text messaging with a single click
Interactive text messaging: Automatic response processing
Easy-to-use spreadsheet user interface
Import or copy-paste call list from Excel, .csv file
Built-in Message Designer for creating personalized text messages
Built in calendar for advanced call scheduling
Daily, weekly, monthly, and yearly recurring messages
Interactive text message application development with IVR Studio
Developer command line interface
What do I need to use BroadcastBySMS?
A desktop or laptop computer with Windows 8, 7, Vista, XP operating system.
A text messaging plan from a GSM-based service provider (in U.S., AT&T or T-Mobile)
A GSM modem or a compatible smart mobile phone. The GSM modem supports a wide range of SIM cards with frequency 850, 1900, and/or 2100 MHz. AT&T, T-Mobile, Verizon, and others support 850, 1900, and 2100 MHz. It is possible that you can use your mobile phone with the SIM card directly with Voicent software, however, Voicent only supports the GSM modem we offer.
SMS Text Message Software