Import Contacts
Import any CSV file and get a call list started within seconds. You can also use Voicent's fully integrated CRM.
Use Existing Phone Systems
Have an expensive PBX system you want to keep? Our dialer works with all existing phone systems.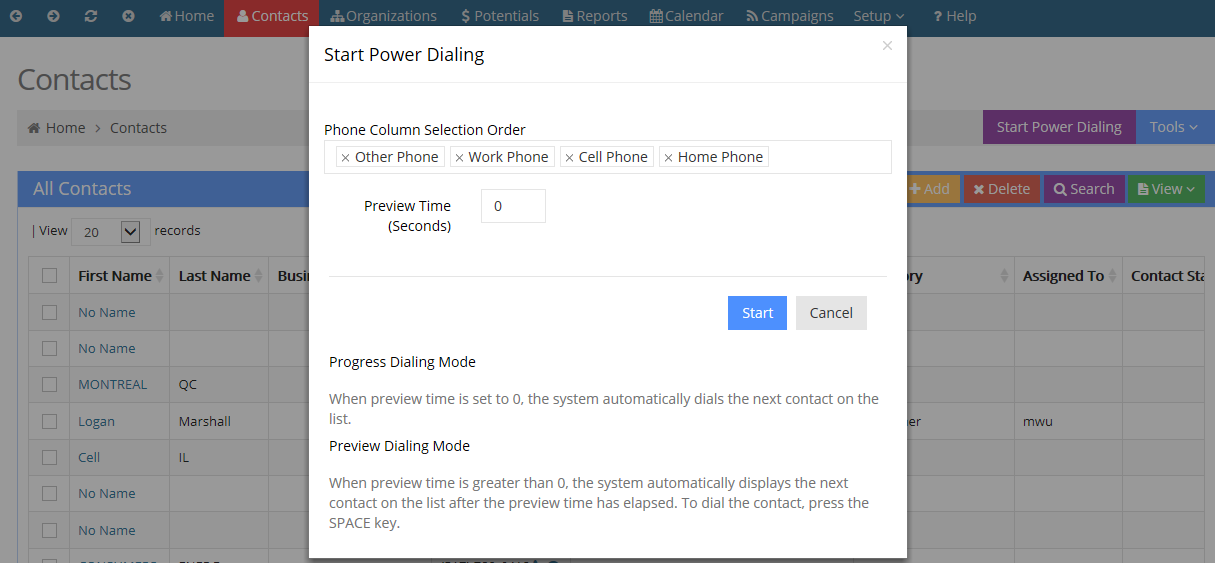 In predictive dialing mode, only when a live person answers the call, the call is connected to an agent and on the agent's computer, a window pops up automatically with the recipient's information. The system automatically skips busy lines, no answer lines, and disconnected lines; The system either skips answering machines or leaves a voice message. The Agent Dialer system can also record conversations for after-call reviews.
Own It Today
Buy once and own Voicent software for life. No monthly fees. No annual fees. No hidden charges.
About
Voicent's easy-to-use Agent Dialer predictive dialer software dramatically increases productivity and improves campaign bottom-line by automatically dialing, skipping busy, no-answer and disconnected lines, optionally leaving a voice message on answering machines and--most importantly--never involving you or your agent on a call until a live person answers. When a live person answers, the software pops up a convenient window on your computer, detailing the person's name and number.

Predictive dialing was invented to eliminate wasted time in telephone work.Typically, if a person manually dialed 1,000 phone numbers, fewer than 35 percent would be answered by a live person. Without predictive dialers, agents spend about 80 percent of their time listening to the phone ring, waiting for a live pick up, dealing with invalid numbers or answering machines. Only about 20 percent of their time is spent actually generating sales and revenue. By using a predictive dialer to filter out unproductive calls, agents can better focus on phone conversations with customers, and leave the rest to the Agent Dialer.

Voicent has taken predictive dialing to the next level by implementing it through affordable, easy-to-use software. Agent Dialer is as scalable and flexible as it is affordable. It requires no expensive telecom hardware or telephone lines - calls are made through the Internet directly by your computer. The only hardware requirement is your computer, plus a USB headset that allows you or your agent to talk to a live person through a computer. The Agent Dialer system can even record conversations for quality control or training purposes.

Voicent's Agent Dialer software helps you increase productivity and improve campaign bottom-line. It can operate in predictive dialing mode and semi-automatic dialing mode.
Voicent Agent Dialer is great for...
Call center outbound campaigns with many agents
Business marketing campaigns by a single user
Call campaign to deliver consistently uniform marketing or sales messages by agents
Nonprofit fundraising campaigns
Political campaign phone bank to reach more voters
Calling for debt collection, more information available here.