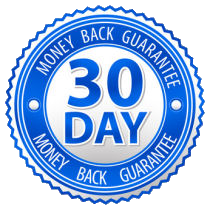 Advantages of Voicent's
BroadcastByEmail

One time purchase, use forever
No monthly fee, no contract
Easy setup in less than 10 minutes
Works on any PC
Works with your own email server
Works with email service like Gmail
Feature rich and yet easy to use
You can try it before you buy it

Find out more
Learn More
What is opt-In Email Marketing?
Federal anti-spam laws require that marketing emails only be sent to people who have asked for them by subscribing to them or otherwise requesting them.
Customize Email Messages
Bulk email sender sends email that is individualized, including, for example, the recipient's name in the body of the email.
Manage Bounced Emails
Emails sent to incorrect email addresses will be bounced back to you. For large mailing list, that creates a lot of clean-up work! With Voicent BroadcastByEmail software, users can click a button to automatically remove bounced email addresses.
Manage Unsubscribe requests
Helps you easily comply with federal email marketing laws by allowing people to unsubscribe to the email list, and then automatically honoring the requests.
Track Email Open
Know who opened the email and how often. This feature requires a website to work with the broadcast email software.
Overview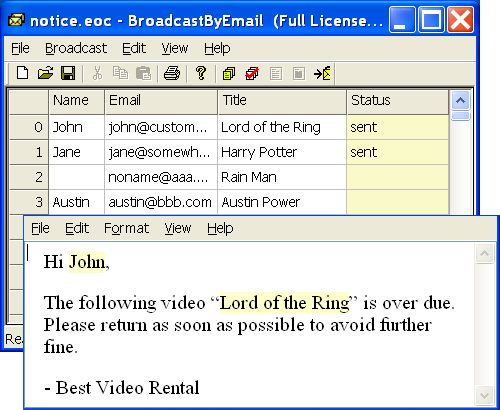 BroadcastByEmail is ideal for opt-in email marketing, newsletter publishing, event management, customer communication and email notifications.
With one click, send an unlimited number of personalized emails and automatically track if and when your mail is opened, handle bounced emails and manage un-subscribe requests.
Sends both simple text emails, or color- and photograph-rich HTML email.
You buy BroadcastByEmail once and own it for life. There are no monthly or per-piece fees or charges.
How does it work?
It's easy:
Create or import an email list
Write an email and identify the custom, personalized parts, e.g., name, product or service name, etc.
Click "Send Now"
That's it!
BroadcastByEmail will send the messages, identify any bounced emails (emails that were undeliverable for any reason), and process any requests to unsubscribe to your opt-in list.
If you're sending HTML email and have a website, you will be able to see what percentage of your bulk emails were actually opened, or even if a particular email was opened by the recipient.
This email software is great for
Opt-in marketing campaigns, newsletters and other Customer Relationship Management and Lead Generation programs.
Volunteer management, debt reminders, delivery and service confirmations
Permission-based lead generation
Key Benefits Of This Email Marketing Software
Enhances customer relations and increases repeat business.
Automation of BroadcastByEmail saves time and labor costs.
Simplicity enables you to use it without having to hire expensive technology experts.
What do I need to use BroadcastByEmail?
A desktop or laptop computer with Windows 2000/2003/XP/2008/Vista/Windows 7 operating system.
An Internet connection.
Next Step
Click the button to download a cost-free and hassle-free trial of BroadcastByEmail. You don't need a credit card or even to supply an email address to try it.
Auto Dialer