How to set up SMTP server for BroadcastByEmail

There is a built-in SMTP server in BroadcastByEmail. You can use it to send outgoing emails.
Sometimes, it is better to use an external email server for broadcasting your emails. For example, you are using a DSL connection from home and your ISP requires or recommends you to use its SMTP server.
The following dialog can be invoked from Broadcast > Configuration....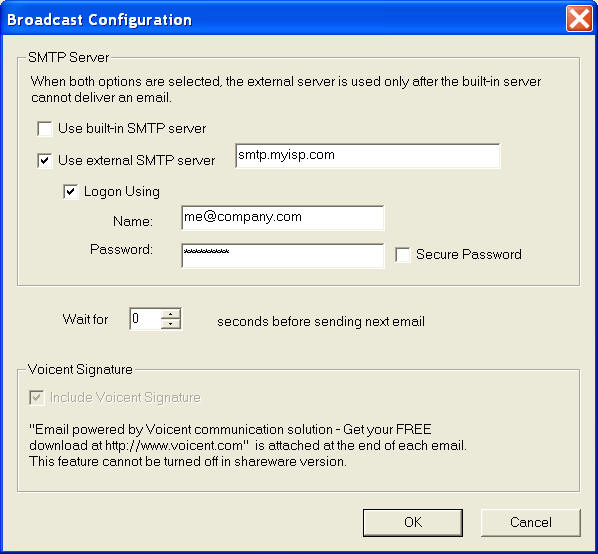 Each ISP's SMTP (outgoing email) server is different. You should get the server information from your system administrator or ISP's website.
If you are using Microsoft Outlook and your email is working, you can also get this information from your Outlook configuration. Select Tools > Email Accounts... from the program main menu, and then select the email account your are using.