Agent Dashboard™: Setup Your Business Phone
The Agent Dashboard™ provides an easy to use, point-and-click interface for designing and building your business PBX system. From this screen, you can build phone menu systems for your Voicent PBX and deploy IVR applications with a few simple clicks.
Using the Agent Dashboard™, you can:
Alternate Auto Attendants
Create Agent Extensions and Departments
Upload professional greetings in .wav format
Create press 1, press 2 menu options to transfer to extensions or play audio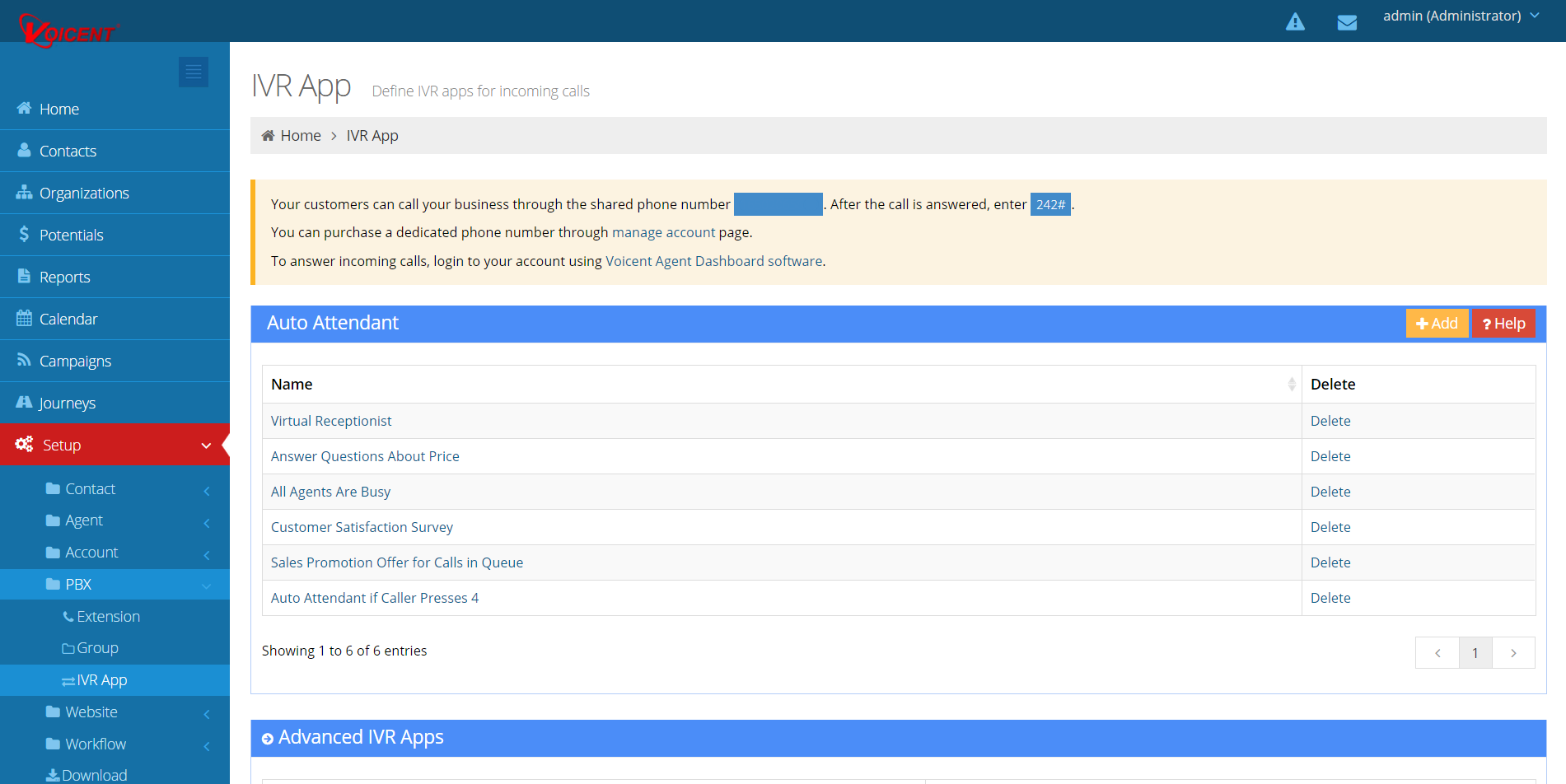 Point and Click Ease
To start using Voicent PBX, simply add a new Auto Attendant. Upload audio files or record directly from any phone number, and specify extensions to send certain calls to. You can even create unlimited auto attendants and forward calls from one auto attendant to another.