Connect and Configure the Cisco SPA3102 VOICE GATEWAY
The first step is to connect your Cisco SPA3102 to your computer and telephone line.
Once you have your SPA3102 connected, select Phone Setup Wizard from any Voicent program's start page. After the Welcome page, you should see the following dialog box.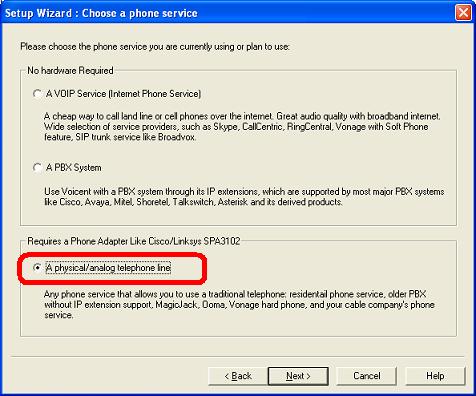 Choose A physical/analog telephone line. Click Next to continue.
On the next screen, keep the default selection "The SPA3102 is connected", click Next.
If you use the recommended connection setup, the IP address on the next screen should be automatically filled in. Click Finish to complete the setup.