Step 2: Setup Voicent With Your SIP Credentials
To start, open your Voicent App (vapps) and on the navigation bar on the left select Setup > Options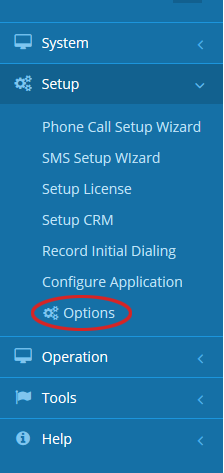 In the Options window click SIP.
Click the Add button to specify your SIP account.
The following screen is an example using a CallCentric account.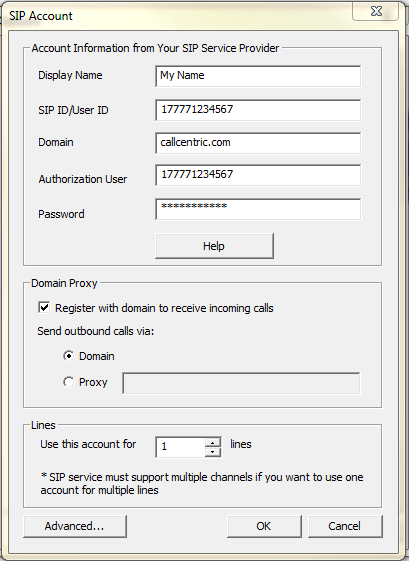 If you have trouble setting up your VoIP service with Voicent, we can help. Email your account information to support@voicent.com. After we test it, we'll let you know the correct SIP settings and you can then change your account password accordingly.
Please note that Voicent software does not need extra software (like Xlite softphone) to make VoIP calls. Voicent software is configured as a softphone when used with a VoIP service.