Microsoft SQL Server is a relational database program. You can manage all your customer information using a database program. Microsoft SQL Server Express is a lightweight, and embeddable version Microsoft SQL Server. You can download and use the Expression Edition for free.
Voicent Telephony CRM uses SQL Server Express for storing customer profiles and contact history.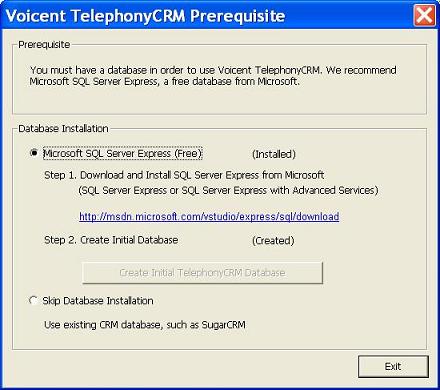 Click the link to go to Microsoft website and follow the instructions to download and install Microsoft SQL Server Express. If the target is moved, search Microsoft website for "SQL Server Express".
Once MSSQL Server Express is installed, click the button labeled "Create Initial Telephony CRM Database" to populate a starting database.
After installing and have the initial database, you can install Voicent Telephony CRM product.