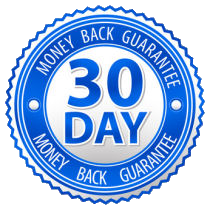 Advantages of Voicent's

One time purchase, use forever
No monthly fee, no contract
Easy setup in less than 10 minutes
Works on any PC
Works with VOIP, PBX, phone line
Feature rich and yet easy to use
You can try it before you buy it

Find out more
Learn More

We do manual appointment reminders, why is this better?
Automated appointment reminders are more reliable because there is less chance of human error. Also, automation frees your staff of hours spent tracking appointments, dialing phones, waiting for answers, and leaving messages. Those hours can now be spent doing more important work.Voicent AutoReminder offers three different reminder tool: by voice(phone), by sms text message and by email.
Can appointments be confirmed using AutoReminder?
Yes, for voice or phone reminder, when a live person answers, he/she can press a key to automatically confirm the appointment. For SMS message, the person can just reply to the text message anytime. The reply message will be recorded in the AutoReminder. For Email, the person can confirm the appointment by click on confirm in the email (available in enterprise edition only)
Can the system be used as an appointment scheduler?
Yes, AutoReminder appointment reminder software includes an intuitive calendar for appointment setting and re-scheduling. No extra steps are needed to schedule a reminder call when you schedule an appointment. The software will automatically schedule the reminder call.
Can I personalize messages?
Yes, AutoReminder software includes a Message Designer for message personalization. For example, with Text to Speech, AutoReminder can play "Hi Bob, ..." for Bob and "Hi Mary, ..." for Mary, making your call more personal and more effective.
If you find any comparable product with a lower price, we will match the price with an additional 10% discount.
Need to integrate with your existing EMR system?
Need help setting up Voicent software?

Pro Setup Full Service
Designed for customers who purchased Voicent Professional Edition software

$199

Appointment Reminder Software