Run Auto Reminder as a Server
In order for Auto Reminder to share appointment data with remote Auto Reminder applications, it must be run as a server. To make it a server, select "View" -> "Setup Client Server..." from the main menu.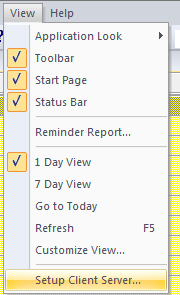 Setting up Auto Reminder as a Server
From the "Setting up Client Server" dialogue window, select the choice labeled "Run on Computer where Voicent Gateway is Installed" and choose "Allow Web Access and Remote Client Access"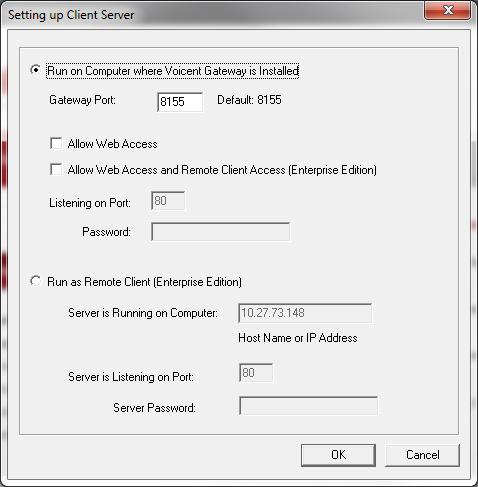 You should choose a port number, such as and
Please note Auto Reminder can run as a server only on the computer where Voicent Gateway is installed.