Monitor A Phone Line
Voicent Call Center Manager allows a manager or a supervisor to monitor a phone line. To start monitoring a line, right click the line in the Line Control Window, then select Monitor.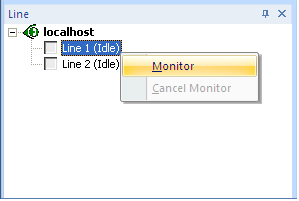 Once set, the icon of the line will show a red square, indicating the line is under monitoring. Whenever the line is making a call the call audio will be forwarded to the manager automatically.