IVR Tutorial Lesson 1: Incorrect Password
If a password is incorrect the application will go back to the Get Password element to collect the password again.
Create a Jump/Go-to Element
A jump or go-to element simply transitions the active element to the target element.
Select the Get Password element click the Add Goto button

in the toolbar. Enter the name as Password Incorrect. Select touch tone key response is and type "..." Then for Jump to Element, select Get Password. Click the Next button to continue.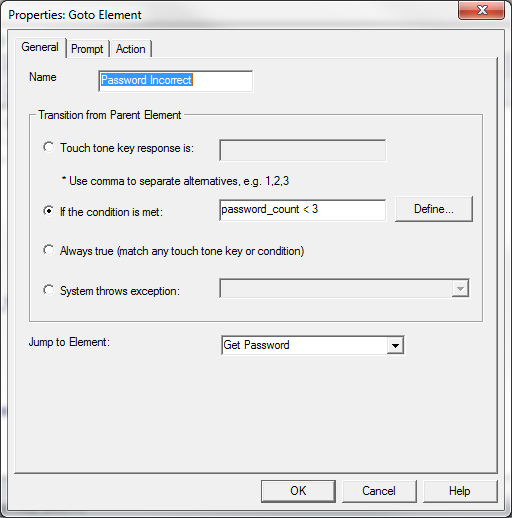 In the Prompt window, click the New button to add a prompt. Select the Text-to-Speech button and in the text field enter: Your password is incorrect. Click OK and then Finish.
Transition from Parent Element
The transition from the Parent Element box defines the condition that activates an element. In this example, the three dots "..." represents all other keys.