Setup An Outgoing (SMTP) Email Server
A SMTP server is a server program for sending out emails. You company or ISP should have SMTP server set up already. If you use Microsoft Outlook or Outlook Express, you can check the setting from these programs to determine your SMTP server settings.
To use an SMTP server, select -> from the program main menu.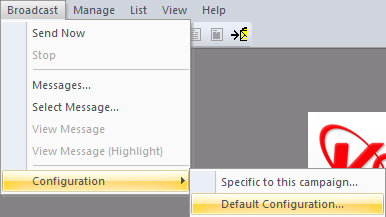 You can add different SMTP accounts here. This allows the software to use them to send out emails simultaneously.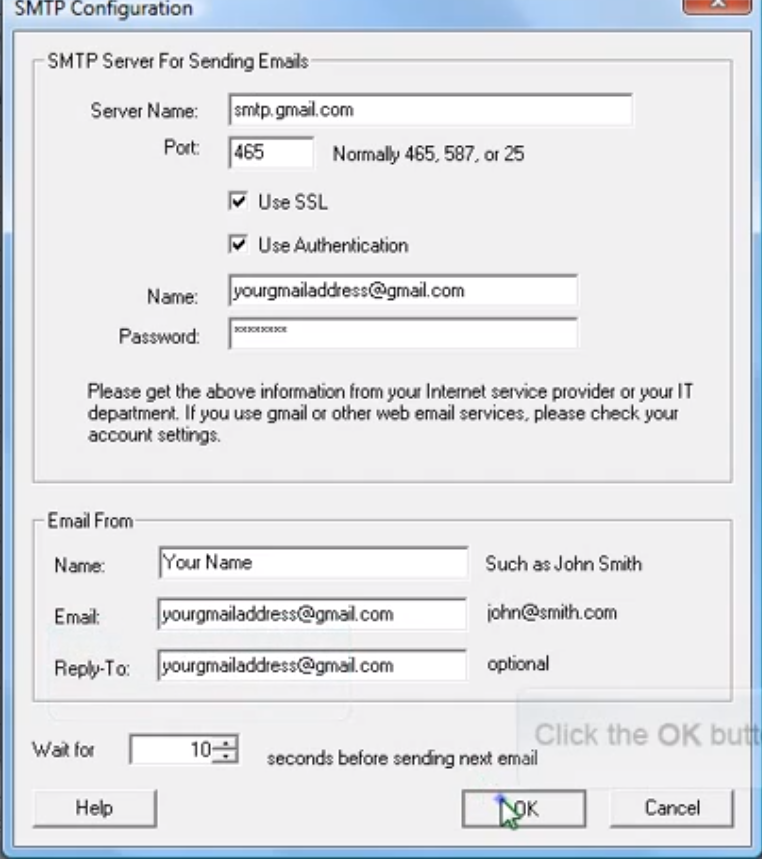 Click "Add" to display another box where you can put in your SMTP information.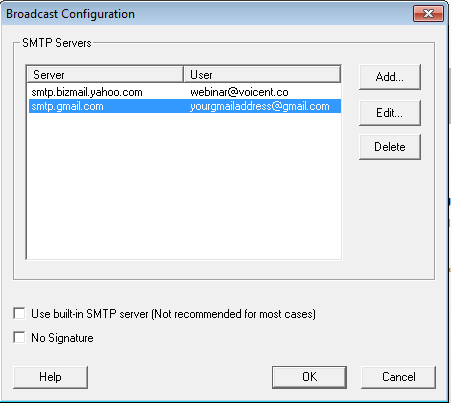 This link is a video example for setting up BroadcastByEmail's SMTP to use your Gmail Account.
BroadcastByEmail contains a built-in SMTP server. However, it is not recommended to use it unless you are sending emails to intranet recipients. Many email servers are likely to consider your email to be spam if the sender machine's IP address is not from the company domain.