Voicemail
Check Voicemail from Desktop
Once you are logged into Dashboard you can access your voicemail by selecting "Voicemail Inbox" tab from the Dashboard main window.

The following figure shows the voicemail window. Click the "Play" button to hear a message.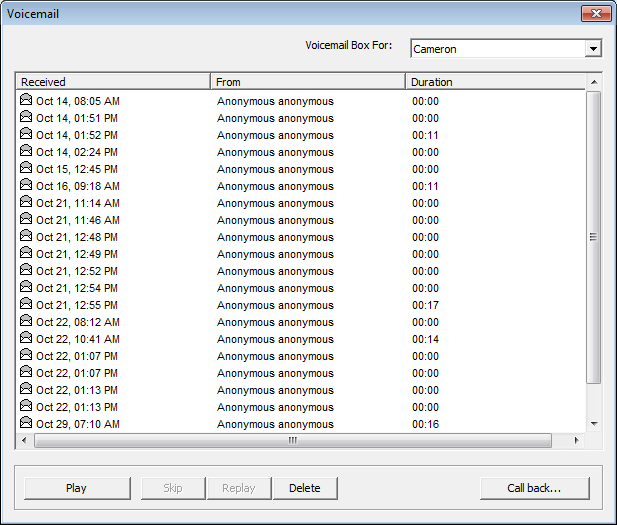 Check Voicemail by Phone
Simply call your extension and during the voicemail greetings, press the star (*) keyto hear your messages.