Setup PBX Operating Hours
To access Voicent Gateway program, click the gateway icon from Windows taskbar notification area and select "open" from the menu that pops out.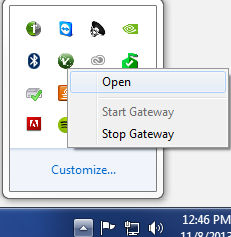 Once open, select "Setup" -> "Options" -> "Inbound" from the program main menu. Please make sure to uncheck the box labeled "Do not pickup incoming call" To setup operating hours, click the button labeled "Setup IVR Application for incoming calls."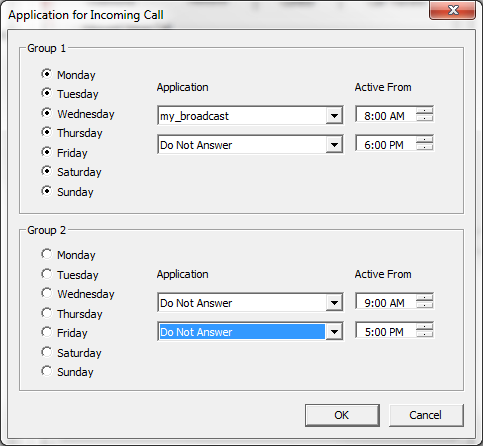 In the figure above, the deployed application my_broadcast" is selected for answering calls from 8:00AM to 6:00PM 7 days a week.
You can use a different PBX application for off-hour calls. All you need to do is to create and deploy a different PBX application then set it up here under "Group 2"