Setup Incoming (POP3) Account
You must have a POP3 email account. Please check with your email service provider for details. Select "Manage" -> "Settings..."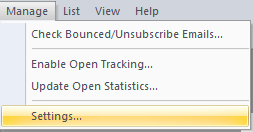 to open the following window: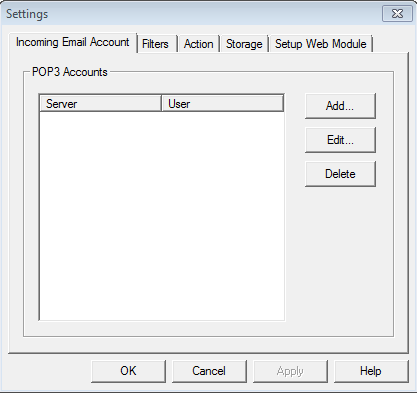 Click "Add" to display another box where you can put in your POP3 information.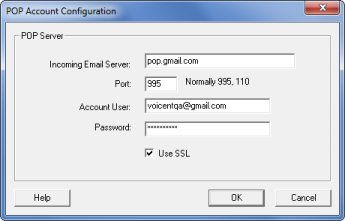 If you have Microsoft Outlook, you can take a look at the account values from the account setup window.
This link is a video example for setting up BroadcastByEmail's POP3 to check your Gmail account.