IVR Tutorial Lesson 5: Select Outbound IVR Application
Save the newly designed IVR application for BroadcastByPhone.
Validate and Deploy
Validate and deploy the application as described in Deploy Application. Choose the deployment name as lesson5_msg then restart Voicent Gateway.
Select the IVR application for BroadcastByPhone
Select Broadcast > Select Message from the main menu of the BroadcastByPhone program. Select the button IVR Studio, then select lesson5_msg, click OK.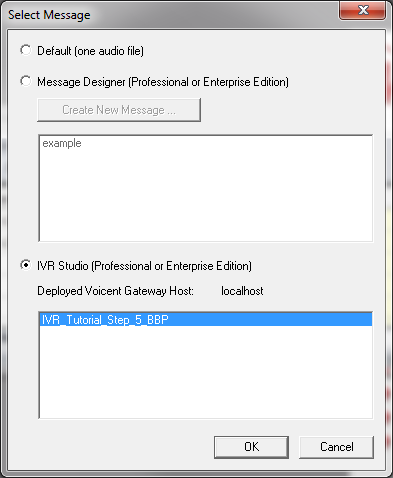 If your call list does not have a column named Type it will be added automatically.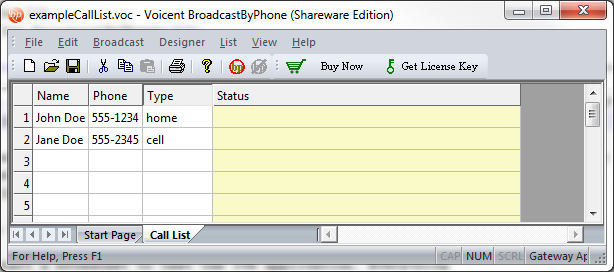 Test the IVR Application
You can start a broadcast to test the IVR application. Everything should be the same as launched from the inbound IVR application except the recorded_message.wav is a copy of the Voicent sample message.