Use Dialpad - Hold, Transfer, Park, and Record A Call
The following figure shows the different buttons you can use for call control.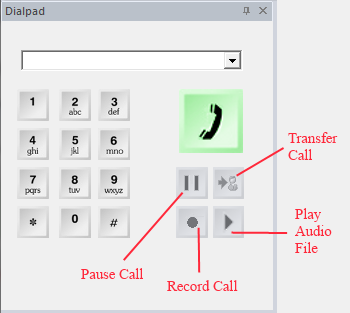 Hold and Resume Call
Click the "Hold" button to hold the active call. Once a call is put on hold, it will be listed in the incoming call queue window. To resume the call, select the "Hold" call, then click the "Answer" button.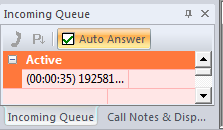 Transfer Call
Click the "Transfer" button to transfer a call to an agent, an extension, or a regular telephone number. By default, the transferred call will be added to the incoming queue of the target agent.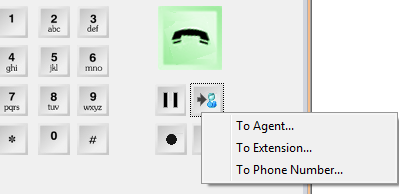 Video link:
Using the Dialpad