Monitor Agent Conversation
Voicent Call Center Manager allows a manager or a supervisor to monitor agent conversations. To start monitoring an agent, right click the agent you want to monitor in the "Agent Control Window", then select "Monitor".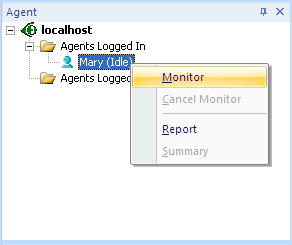 Once set, the "icon" of the agent will show a red square, indicating the agent is under monitoring. Whenever the agent answers a call, the call conversation audio will be forwarded to the manager automatically.