Manage Callbacks
Schedule a Callback
From the toolbar of Dashboard you can click on "Show Callback" to view your scheduled callbacks.

In this window you will see all of the callbacks that are currently scheduled. Here, you can click "New...", "Edit...", or "Delete" scheduled callbacks. You can also click "Call Now..." to call the customer immediately.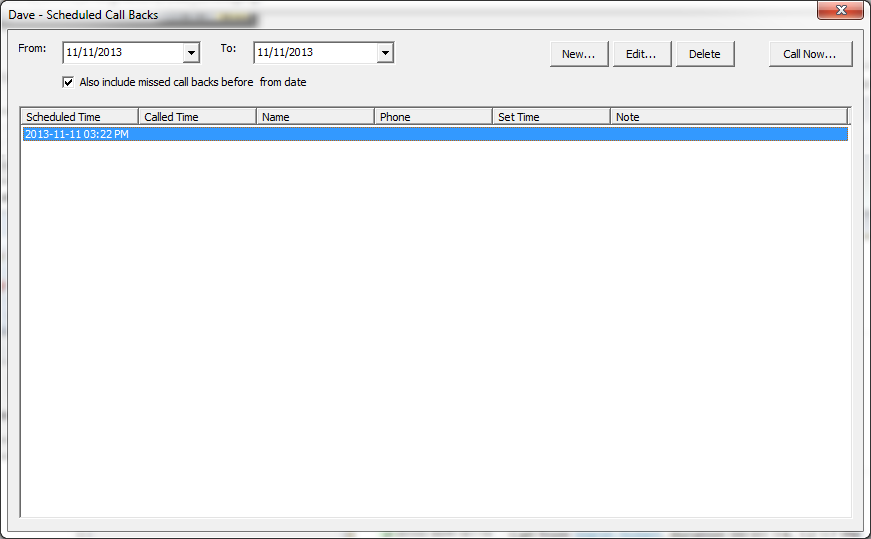 Clicking on "New" or "Edit" will pop up the following window: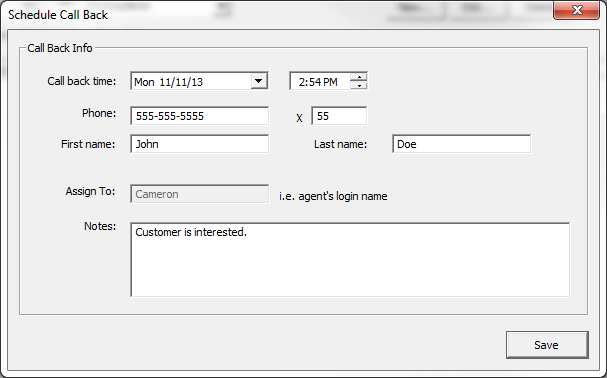 Fill in the appropriate information. If you want to be able to utilize "Call now..." on the previous window you'll need to make sure a valid phone number is entered into the "Phone:" field.
Click when you are finished.
Video link: Dashboard - Manage Callbacks