Setup Gateway
Setting up Voicent Gateway
Voicent Gateway is automatically installed along with your Voicent software package. You will be REQUIRED to setup your SIP account through this software before making any phone calls or text messages through Auto Reminder.
Setting up calling capability:
Set up text messaging capability
Connect Auto Reminder to Gateway
To choose which Gateway to connect to, click on "View" -> "Setup Client Server..."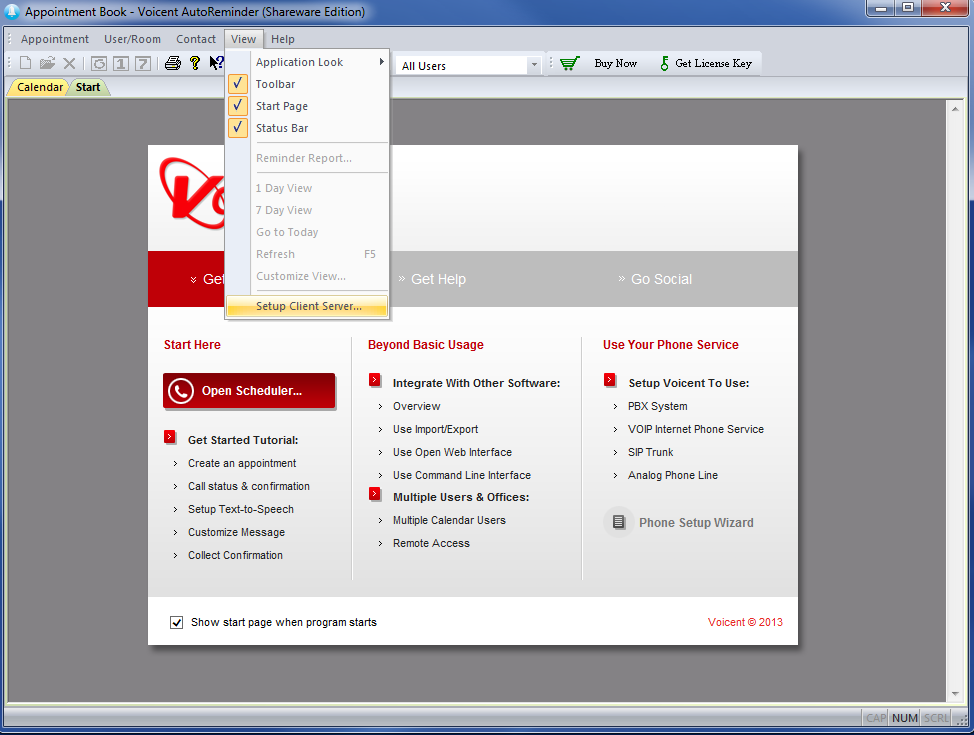 Here you can choose which computer (with Gateway installed) to connect to. By default, the top option (Run On Computer where Voicent Gateway is Installed) will be selected which means Auto Reminder will automatically connect to the local computer. You can choose to connect to a Remote Client if that client's Gateway has an Enterprise Edition license for Auto Reminder. You can simply enter the Host Name or IP Address of the computer you want to connect to. You will also have the option to allow or disallow web access for Auto Reminder.