Use the Built in Browser
You can launch an Internet Explorer browser window by simply clicking the "Browse" button on the toolbar. This browser window shares the call history and the favorites list with the Internet Explorer software already on your computer.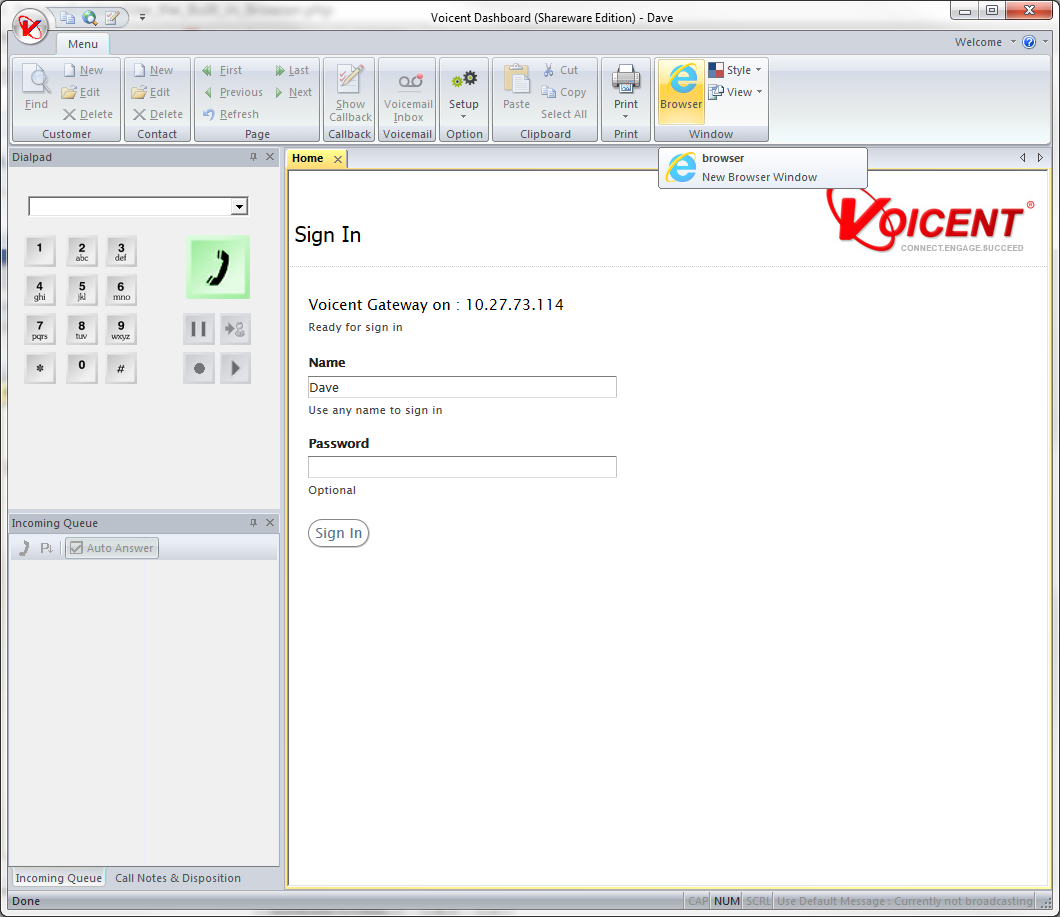 Click-To-Call
By default, the browser tries to find telephone numbers in the web page. If a number is discovered, the browser automatically inserts a dial button and turns the phone number into a link. You can make an outbound call to that number by simply clicking the link or the dial button.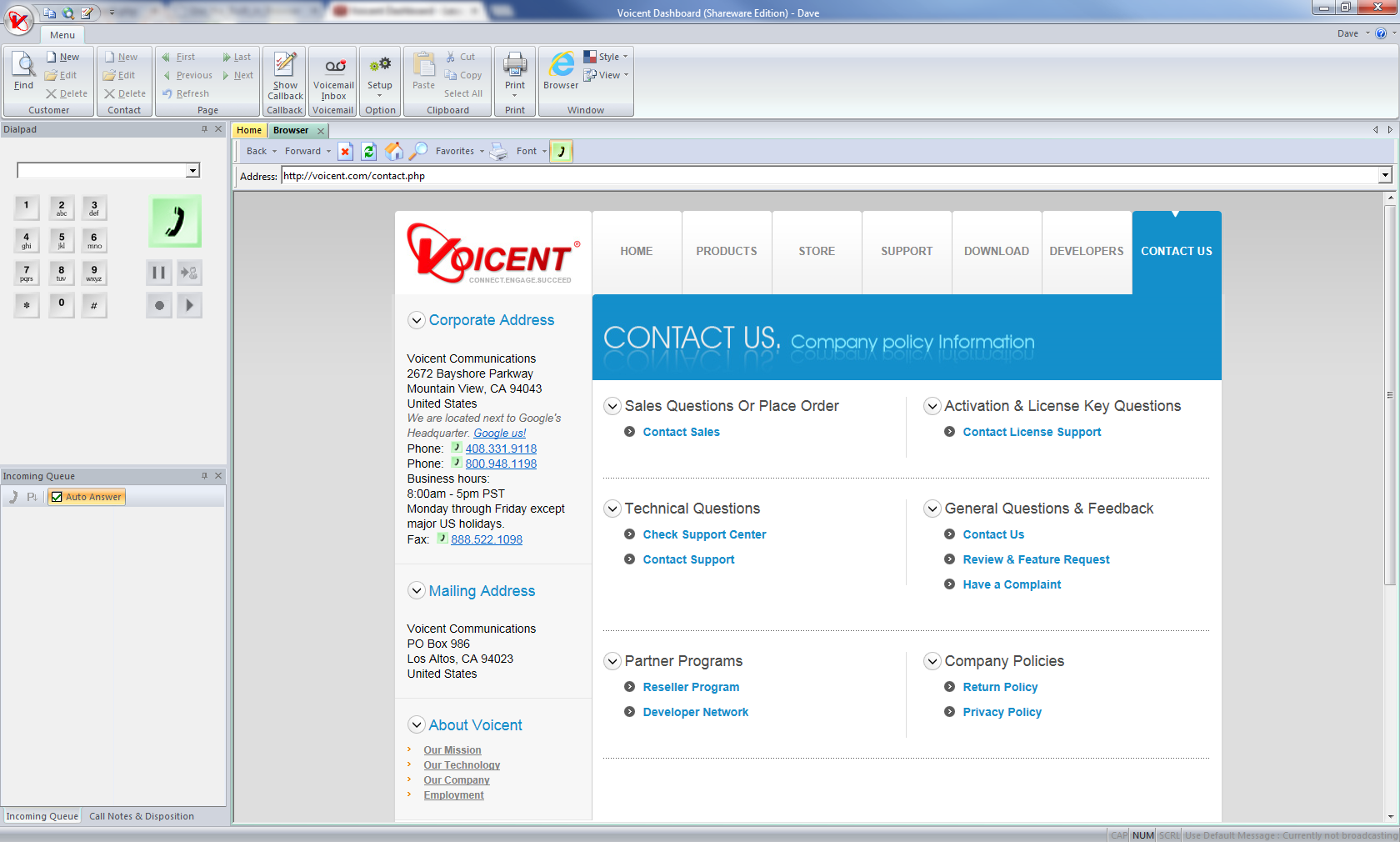 Please note that you must have Voicent FlexPBX installed and you must be logged into Dashboard
as an extension
in order to make outbound calls from Voicent Dashboard.