Starting a Dynamic Campaign
In order to run a campaign from Call Center CRM, you will need to have contacts in your CRM database. To start a dynamic campaign, run a search of your contacts and fill in any of the fields that you want to filter. If you want to use all of your contacts, you can start the campaign from the startup tab that lists all of your contacts or run a search with all of the search fields blank.
Find Contact: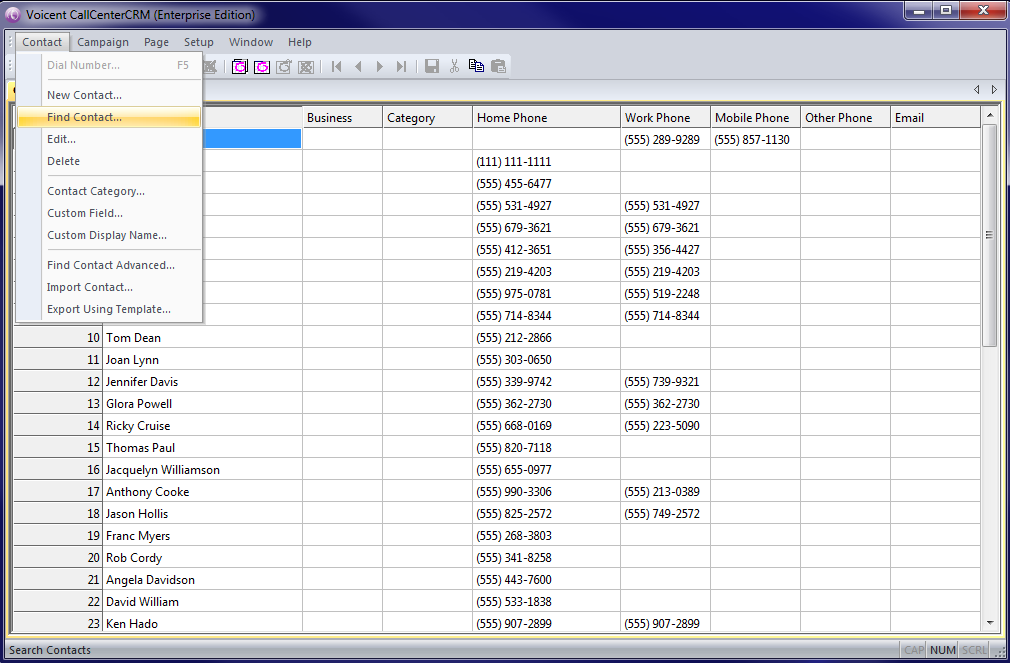 Search Fields: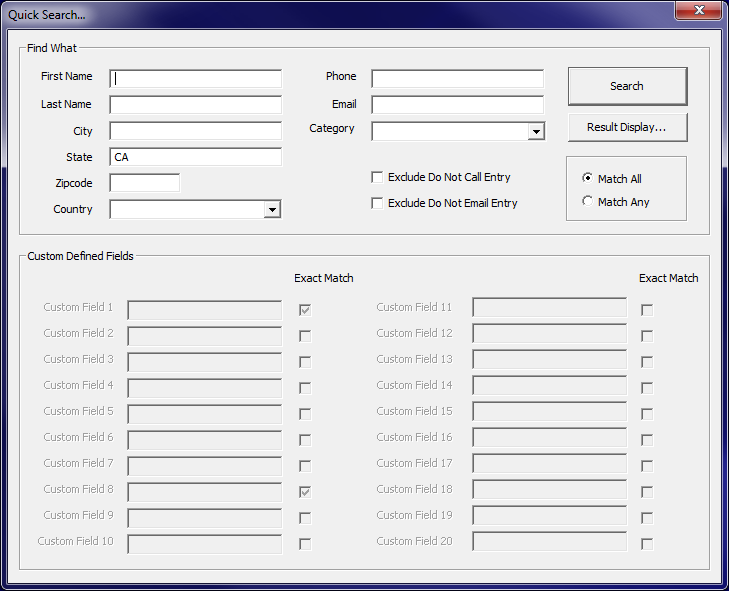 Search Results: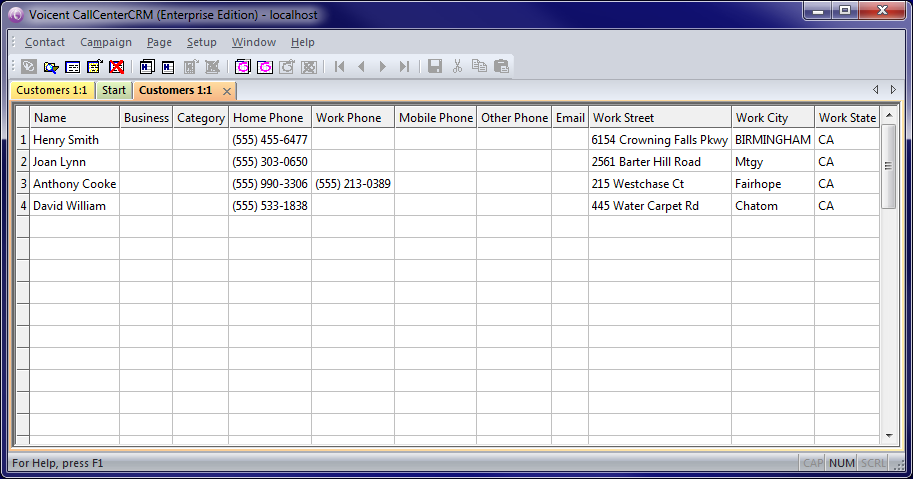 Once you are at this point, you are ready to run a dynamic campaign.